On Friday, the trading idea to sell gold in the Intermediary Zone 2006 – 2003 yielded profits. As a result, the local low of March 10 was updated and the price tested the Gold Zone 1971 – 1968.
After the test of the GZ, the price corrected and tried to reach the Intermediary Zone 1998 – 1994, but the buyers failed to do it the first time. I assume that today the gold correction will continue. As a result, the short-term downtrend's key resistance will be reached.
It is profitable to consider new gold sales in the key resistance zone of 1998 – 1994 according to the pattern with the target at Friday's low. If the GZ is broken out during the trading and the price consolidates lower, then the TZ 1938 – 1931 will become the next target for sales.

XAUUSD trading ideas for today:
Sell according to the pattern in Intermediary Zone 1998 – 1994.

TakeProfit: 1960.

StopLoss: according to the pattern rules.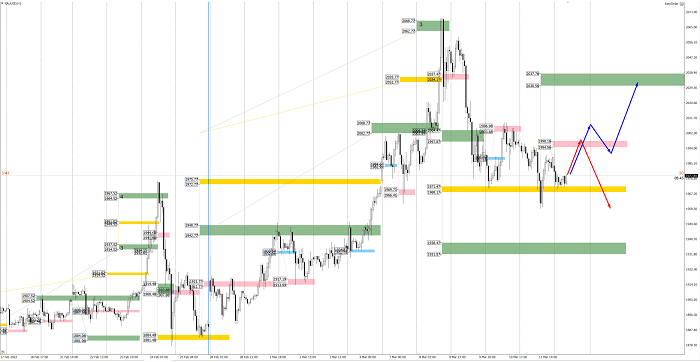 Myanfx-edu does not provide tax, investment or financial services and advice. The information is being presented without consideration of the investment objectives, risk tolerance, or financial circumstances of any specific investor and might not be suitable for all investors.

Go to Register with LiteForex Platform

Financial Trading is not suitable for all investors & involved Risky. If you through with this link and trade we may earn some commission.