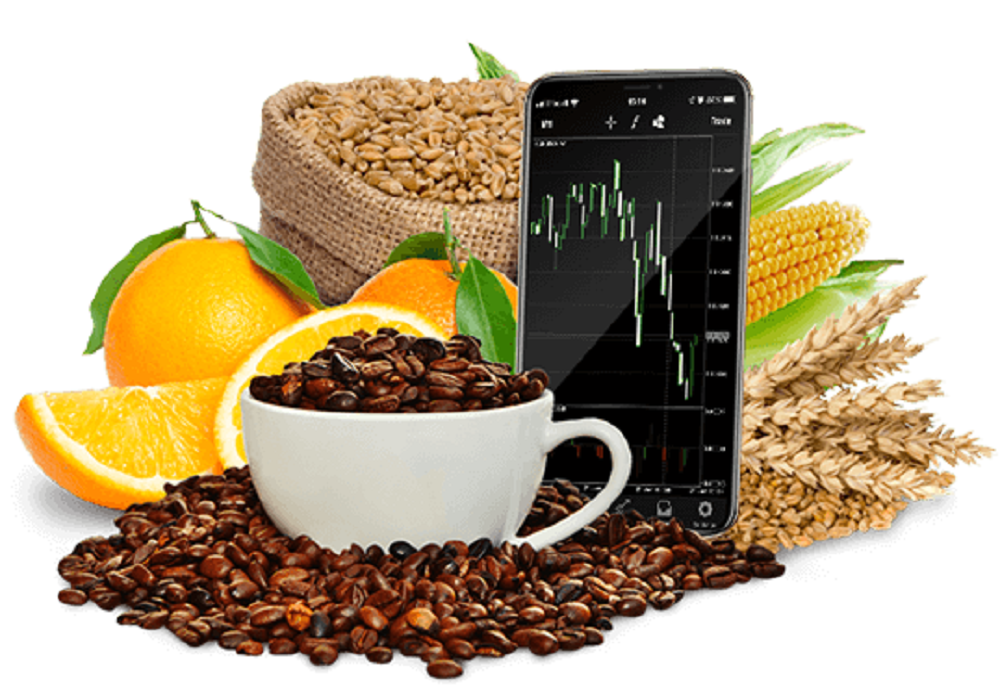 Top Commodities to Trade
Why Choose to Trade Commodities?
Factors to Consider When Choosing a Commodity to Trade
Where Can You Trade Commodities?
The Top 10 Commodities to Trade
1. Gold
2. Silver
3. Crude Oil
4. Natural Gas
5. Copper
6. Coffee
7. Soy Beans
8. Iron Ore
9. Corn
10. Steel
Final Thoughts
In the context of trading, commodities fall into two categories:
The first category is raw material. This category would include gold, silver and crude oil.
The second category is agricultural product, such as corn and coffee.
Why Choose to Trade Commodities?
There are many reasons why you would choose to trade commodities as part of your portfolio:
Commodity values are generally based on supply and demand, a factor which you can monitor to predict the rise and fall of a commodity value and hence whether to buy or sell.
There are several ways to invest in commodities, the most commonly-used methods being standard buying and selling, futures contracts and CFDs.
In uncertain and turbulent times, certain commodities are more likely to retain their value regardless of external factors. This generally makes them a safer investment.
Commodity prices can vary greatly, swinging from high to low on a regular basis, and therefore can provide you with the opportunity to make generous profits.
Commodities can provide an excellent way to diversify your portfolio.
Factors to Consider When Choosing a Commodity to Trade
Commodities may provide an excellent option for your trading portfolio but how do you decide which are the best ones to trade?
When making your decision, consider the following factors:
What is the liquidity of the commodity? How easy is it to buy and sell the commodity? How high or low is the supply and demand of that material? If you buy this commodity, are there sufficient traders available to buy from you at the price you want to sell at?
What is the related geo-political environment? For instance, is the supply of a commodity low because of an ongoing war in the country that is the main supplier of that commodity, or have economic sanctions been enforced on one of the main suppliers?
What is the future of this commodity? For instance, in the case of fossil fuels, these may become scarce in the future, reducing the supply – which could increase the demand. But they may also become less popular as green energy sources (such as solar power) are taken up by consumers and manufacturing methods move away from the use of fossil fuels, hence reducing the demand.
What trading method do you want to use? Are you interested in futures contracts, CFDs or standard trading where you buy the commodity now and sell it when you can make a profit?
Considering all of the above factors will demand a high level of research and ongoing assessment by you as a trader.
Where Can You Trade Commodities?
You can trade commodities through a broker. However, choosing the right broker for you will depend on:
The trading method you want to use, such as a CFD
The broker's experience with the commodity you are interested in
Other factors such as pay-out dates, etc.
Your choice of trading method will decide how much money you must invest. For instance, if you wish to invest in a commodity worth $1,000, using leverage to purchase a CFD would mean paying out a fraction of the full $1,000.
In comparison, using standard trading methods would require an outlay of the full $1,000.
On top of your investment, you will incur broker fees.
Here are a few options for trading commodities. Always do further research before deciding on the best on for you.
The Best Trading Platforms
Let's take a look at the best trading to earn more.
1. Liteforex
Best for: Learning from others
Liteforex is one of the most popular online reliable brokers over the world. Over the past 15 years, it has developed a strong reputation for beginners and experienced investors alike, has a minimum $100 deposit.
The Liteforex app aims to use easy for every clients. It is available on Google Play and the App Store and allows you to move seamlessly between devices.
It's innovative features include:
Pre-programmed one-click trading
Copy Trader – Copy the trades of others in real-time
Its own social networking platform
Pre provided investment strategies which they call Copy Portfolios
The app boasts the ability to allow you to place online trades even if the trading platform is down.
The information is being presented without consideration of the investment objectives, risk tolerance, or financial circumstances of any specific investor and might not be suitable for all investors.
2. FXTM
The FXTM Platform itself is intuitive and easy to use, suitable for those just getting into trading and those more experienced alike.
It is designed to offer a full replication of an institutional trading environment including depth of market.
With advanced risk management and order functionality, this is a detailed platform for trading stocks.
The FXTM app offers a premium range of order types, with advanced technical analysis tools.
You can set up push and email notifications for the important things that you want to know in relation to your stock trading needs – such as price alerts and trade statistics.
Within the app, you can:
Complete a range of order types
Work with all your accounts in one app
Understand detailed trade analysis
Review detailed order tickets – base currency dollar value and pip distance
As a platform, there are comprehensive educational videos and explanations of symbols, so you can find optimized processing for expert advisors and indicators.
The information is being presented without consideration of the investment objectives, risk tolerance, or financial circumstances of any specific investor and might not be suitable for all investors.
3. FBS
Best for: CFDs
This app is designed for those wanting to trade outside of the US. It is considered one of the best for CFDs on shares and has a minimum $100 deposit.
There are low trading fees but considerable fees for inactive users.
The educational section is average, as are the research tools. However, the app is easy to use overall.
This app is recommended for those familiar with CFDs and who are actively trading. Reviews of the app show that users like the:
Account-opening process
Deposit and withdrawal features
Customer service
Actual trading platform
The information is being presented without consideration of the investment objectives, risk tolerance, or financial circumstances of any specific investor and might not be suitable for all investors.
The Top 10 Commodities to Trade
The popularity of commodities varies as much as their prices, but here is a list of the most traded commodities:
Gold
Gold is one of the most regularly-traded commodities and is a precious metal that is continually in demand.
Gold is rare, increasing its competitive demand, at an estimated 170,000 tonnes worldwide.
Used widely in the jewelry trade, gold is also purchased as an investment in its bar and base form and used to a lesser extent in industry. Gold is mainly sourced from China, Russia, Australia and the US.
As a commodity, the value of gold generally remains unaffected by inflation or geo-political factors and is hence seen as one of the safer commodity investments.
Silver
Another precious metal, as a commodity, silver shares many of the attributes of gold:
Rare and therefore in high demand
Used in the jewelry trade and industry
Generally seen as a safe investment
However, due to the greater percentage of the silver supply that is used in industry, for instance, for solar panels, it may be more greatly affected by economic downturns.
Crude Oil
The first of the fossil fuels on our list, crude oil is not simply a source of energy. It can also be used for:
Petrochemicals
Production of textiles
Production of fertilizers
Production of steel
Lubricants
Plastics
So, while green energy becomes increasingly popular, crude oil is likely to continue to be in demand for the foreseeable future.
The greatest price driver of crude oil is supply and demand, and the factors that most affect crude oil pricing are geo-political and economic developments.
Natural Gas
The second of the fossil fuels in this article, natural gas is used as an energy and fuel source. It too relies on supply and demand to arrive at a price but is a rarer material and more expensive to source than crude oil.
Unlike crude oil, the price of natural gas is often driven by our weather conditions; colder weather, for instance, creating a higher demand for natural gas and therefore driving up the price.
Again, in the face of the increasing popularity of green energy, the demand for natural gas may be affected.
Copper
With its ability to conduct heat and electricity and its resistance to corrosion and the effects of the weather, copper has many industrial and manufacturing applications:
Electrical wires
Piping
Roof tiles
Industrial machinery
As part of an alloy
Copper is widely available and one of the most used metals globally. Both supply and demand are therefore high.
With the high demand for copper in industry, the factor that most greatly affects the price of copper is the health of the local and global economy.
Coffee
Currently one of the most volatile agricultural commodities on this list, coffee is widely consumed and produced.
The major producers of coffee are Brazil, Vietnam, Colombia, Indonesia and Ethiopia.
Numerous factors affect the price of coffee:
Political and economic turmoil in the producing countries
Weather conditions and their affect on coffee bean crops
Transportation costs, which may, in turn, rely on the price and availability of oil
The US dollar rate
Public opinions towards the consumption of coffee
Soy Beans
Soy beans are widely used, high in protein and inexpensive to produce. The main producers are the US, Brazil, China, Argentina and India.
Besides their basic use, soy beans are also instrumental in the production of:
Animal feed
Meat substitutes
Soybean oil
A substitute for milk
Biodiesel
Factors that may affect the price of soy beans include weather conditions, demand for the products that soy beans are used to create, and the price of the US dollar.
Iron Ore
Iron ore is widely available and a relatively easy commodity to mine.
Historically, supply has matched demand, lending iron ore a relatively stable price.
However, the recent urbanization of China and its increased demand for iron ore to manufacture steel has led to a shortage of iron ore in comparison to demand. This has driven up the price in 2020.
Iron ore has a wide range of uses:
Cast iron
Steel production
Magnets
Industrial catalysts
Corn
As with soy beans, corn is widely produced and used, and its price is dependent on the demand for the products it is used to create.
Corn is used to make:
Food products
Animal feed
Biofuel
Industrial products
The price of corn may also be affected by environmental conditions and the effects on the corn crop, and the price of the US dollar.
Steel
Steel is created from iron ore and carbon, and on occasion, other elements such as manganese and tungsten. It may also be recycled through electric arc method furnacing.
It is relatively inexpensive to produce, strong and used in a wide variety of applications.
Generally, the price of steel has been dependent on economic output but other factors that may affect its price include:
The price and availability of its constituent parts; for instance, iron ore
Geo-political developments
Developing technologies
Final Thoughts
While access to trading commodities is widely available, your success will depend on how well you research the suitability of each commodity to your needs and your talent at monitoring the factors affecting the performance of that commodity.
It is always recommended that you take professional advice from a suitable broker to support your research and knowledge.
Myanfx-edu does not provide tax, investment or financial services and advice. The information is being presented without consideration of the investment objectives, risk tolerance, or financial circumstances of any specific investor and might not be suitable for all investors.
Financial Trading is not suitable for all investors & involved Risky. If you through with this link and trade we may earn some commission.
What Are the Advantages of Investing in Gold?
There are many reasons why an investor may choose to invest in gold over and above any other investment.
Here are just a few of the key advantages:
It's inflation-proof – As an investment strategy, you can feel confident that your investment will remain stable, regardless of what is going on in the world. Gold tends to be inflation-proof – it typically holds its value extremely well and it's rare for your investment to depreciate.
You can be in control of your investment – Gold is unlike other investments in that you may have a physical product to retain. This means that you can be in complete control over your investment. You can decide on your security systems and processes (whether you choose a safety deposit box or a bank vault) and you may not need to pay expensive management fees or expenses to third-party agencies. If you physically hold gold (perhaps bullion bars or gold coins), you always have this at your disposal. For those worried by economic crises or political uncertainty, having physical control over your gold investment can be reassuring.
There will always be a demand for gold investment – Due to the global popularity of gold, there will always be investors willing to buy your gold. This means that liquidity is high, making it easy to buy and sell at a time that suits you.
It's a good way of diversifying your portfolio – Investing in gold is not dependent on the stock market, so gold can be an option for those looking to have a diverse investment portfolio.
What Are the Disadvantages of Investing in Gold?
As you know, no investment is ever foolproof. There are also disadvantages to investing in gold:
You take responsibility for security – As much as this is an advantage, it's also a disadvantage. You will need to find a way to safely store your physical gold bullion. You may need to invest heavily in secure deposit boxes or have a personal vault or bank vault where you can store the gold. Whilst this means that although you can choose the security system that you prefer, you have full responsibility if something goes wrong.
Trading and storage costs can add up – Like many investments, if you choose to trade your physical gold, you can expect to pay trading costs. If you are storing your gold in a bank vault or a secure storage facility, you may expect to pay fees to extract your gold ready for trading.
Short-term volatility – Although the price of gold increases over time, in the short-term it does fluctuate. If you are looking for fast investments that you can trade quickly, then gold may not be the right investment for you. Typically, gold increases in value by 9% over a year so if you're looking for a quick investment portfolio to provide you with an income, you may be better off looking elsewhere.
What Determines the Price of Gold?
Supply and demand play an important role in determining the price of gold.

Sovereign governments and central banks are vital to the demand for gold as it is a core feature of most currencies.

The investment demand from those investing in ETFs can impact the price of gold as can mining capabilities. The scarcer physical gold is, the more it will soar in value.

The price of gold is also determined by the value of the US dollar. This is because the price is always listed in dollars. A weak dollar will mean that investors can purchase more gold which drives the price higher.
There are many different ways to buy gold.

In some places, gold vending machines have appeared, making it quicker and easier than ever before to purchase gold. But these are gimmicky, and if you are a serious investor, they should be avoided.

Globally, the cheapest place in the world to purchase gold is Hong Kong. Within the central district, it's not uncommon to find global banks selling gold at low prices.

However, if flying to Hong Kong is a bit beyond your budget, it's worth looking at companies that sell gold bullion by post.

There are reputable companies who will deliver your gold bullion or your gold coins directly to your house, through insured couriers. Alternatively, you should speak to your bank who may be able to advise whether they sell gold directly, or whether they sell gold certificates.

Another option is to look for a specific bullion dealer. These are professional gold experts. They deal in gold bullion and will be able to offer you advice about your gold purchase. However, it should be noted that bullion dealers may charge transaction fees as well as storage fees if they are responsible for securely storing your gold.

A final option is to speak to a stockbroker.

They will be able to advise you about gold ETFs, gold mining shares or gold futures.

Like many investments, they will likely charge fees for buying or selling your gold, as well as for proactively managing your investment on your behalf.
There is a reason why gold has been an investment choice for millennia. Its steadfast nature and strong performance mean that it's a clear choice for those who are looking for long-term investment and a safer return on their money.

A positive about investing in gold is that the multitude of investment scenarios make it far more accessible for first-time investors. The low starting point with gold coins means that they are not just for serious investors, it can also be a hobby.

We recommend that before you invest in gold, you pay close attention to the changing prices. The price of gold can alter quickly so you need to feel confident that you are buying at the right price.

If you are planning on purchasing physical gold, you need to factor in how you plan to store the bullion and whether there are any storage fees in place.

When it comes to investments, there are no guarantees. Always take advice from a qualified financial advisor before making any final decisions.
Myanfx-edu does not provide tax, investment or financial services and advice. The information is being presented without consideration of the investment objectives, risk tolerance, or financial circumstances of any specific investor and might not be suitable for all investors.
Financial Trading is not suitable for all investors & involved Risky. If you through with this link and trade we may earn some commission.
CFD Trading on financial markets carries risks. Before deciding to trade, you need to ensure that you understand the risks involved.