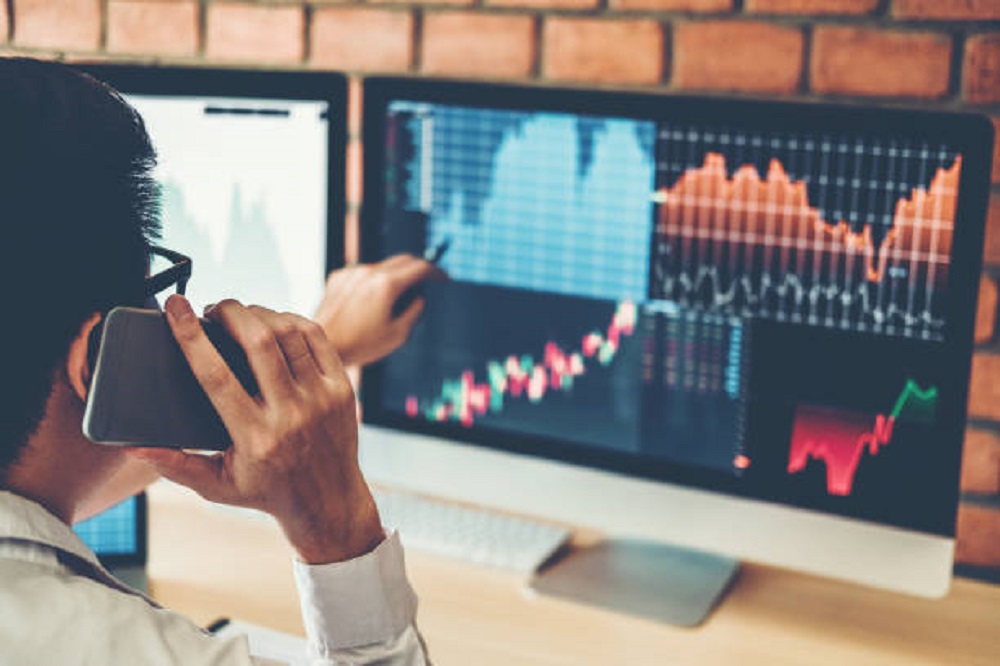 Stock Trading For Beginners
What Is Stock Trading?
How Does Stock Trading Work?
Are There Different Ways to Invest In Stocks?
How Much Do I Have to Invest Across Each Stock?
How Much Time Do I Have to Invest In the Stock Market?
What Do I Want From Stocks?
Who Are You Trading With?
Benefits and Challenges of Stock Trading
How to Become a Stock Trader
Considerations for Choosing a Trading Platform
Where to Learn How to Stock Trade
Final Thoughts
What Is Stock Trading?
Stock trading is the act of sharing, swapping, buying or selling part of a company's ownership.
The stock, also known as the share, is a fraction of an ownership that a corporation is willing to put on the stock market.
Those who buy or have ownership of these shares become known as the shareholders. Holding shares in a corporation can lead to considerable profits, as the shareholder is entitled to a percentage of the corporation's earnings and assets.
Stockbrokers – those who operate in the trading of a company's shares – are often the first point of contact when dealing with stocks. They work as advisers, representatives of a respective corporation's stocks or as stock managers.
Stock trading in the days before the rise of the mobile phone and personalized computers took place in designated stock brokerages. These still exist today – however, now it is possible to trade stocks over multiple electronic trading platforms.
If you are interested in how stock trading works and how you can become involved in it, then this article is an essential read. Here, we will provide well-researched advice on the intricate details of stock trading.
How Does Stock Trading Work?
Today, as long as an individual has access to an electronic trading platform, they can get involved with stock trading. Long gone are the days of exclusivity – now, as long as you have access to consistent Wi-Fi and a decent smartphone, you can become a stock trader.
How stock trading works has changed dramatically over recent years. There is no longer any need to be within a physical trading marketplace and trade can be conducted through online stockbrokers.
The stockbrokers still use the same stock exchange markets in order to value the stocks they are trading. Companies wanting to trade their shares use these exchange markets to list the stocks available to stockbrokers.
Once the calculations to gauge the value of the stocks on offer have been completed, the stockbrokers are invited to purchase and then sell the shares on.
This process is one of supply and demand. The more a certain listed share is bought and then sold on, the greater its price will be.
As well as the cycles of trade that surround certain stocks, their prices can be determined by other external factors. For instance, a corporation's stock may have featured heavily in the news, driving investors and stockbrokers toward it.
A good example of this is GameStop's stocks becoming highly popular after a series of news stories. The price of the stock rocketed during the end of January 2021 and subsequently plummeted as shareholders were quick to offload the stocks they held.
To start the process of stock trading, there are a few stocks to keep in mind for initial investment.
The best stocks to start trading are those that are secure and certified. If you are new to stock trading, it is best to keep to proven stocks with strong sustainability.
Stocks such as Facebook, Microsoft, Netflix and so on are good stocks to start with. To make money on these stocks, you would have to invest large amounts of money, but the major advantage of these stocks is that they are very low risk.
Become comfortable with the idea of trading, and learn the logistical patterns before making more speculative investments.
The Best Trading Platforms
Let's take a look at the best trading to earn more.
1. Liteforex
Best for: Learning from others
Liteforex is one of the most popular online reliable brokers over the world. Over the past 15 years, it has developed a strong reputation for beginners and experienced investors alike, has a minimum $100 deposit.
The Liteforex app aims to use easy for every clients. It is available on Google Play and the App Store and allows you to move seamlessly between devices.
It's innovative features include:
Pre-programmed one-click trading
Copy Trader – Copy the trades of others in real-time
Its own social networking platform
Pre provided investment strategies which they call Copy Portfolios
The app boasts the ability to allow you to place online trades even if the trading platform is down.
The information is being presented without consideration of the investment objectives, risk tolerance, or financial circumstances of any specific investor and might not be suitable for all investors.
2. FXTM
The FXTM Platform itself is intuitive and easy to use, suitable for those just getting into trading and those more experienced alike.
It is designed to offer a full replication of an institutional trading environment including depth of market.
With advanced risk management and order functionality, this is a detailed platform for trading stocks.
The FXTM app offers a premium range of order types, with advanced technical analysis tools.
You can set up push and email notifications for the important things that you want to know in relation to your stock trading needs – such as price alerts and trade statistics.
Within the app, you can:
Complete a range of order types
Work with all your accounts in one app
Understand detailed trade analysis
Review detailed order tickets – base currency dollar value and pip distance
As a platform, there are comprehensive educational videos and explanations of symbols, so you can find optimized processing for expert advisors and indicators.
The information is being presented without consideration of the investment objectives, risk tolerance, or financial circumstances of any specific investor and might not be suitable for all investors.
3. FBS
Best for: CFDs
This app is designed for those wanting to trade outside of the US. It is considered one of the best for CFDs on shares and has a minimum $100 deposit.
There are low trading fees but considerable fees for inactive users.
The educational section is average, as are the research tools. However, the app is easy to use overall.
This app is recommended for those familiar with CFDs and who are actively trading. Reviews of the app show that users like the:
Account-opening process
Deposit and withdrawal features
Customer service
Actual trading platform
The information is being presented without consideration of the investment objectives, risk tolerance, or financial circumstances of any specific investor and might not be suitable for all investors.
Are There Different Ways to Invest In Stocks?
To invest in stocks, you have to be willing to put investment forward. How much you are willing to invest will depend upon your knowledge of the stock market and your income.
The stock market is filled with a variety of potential investments that are not just limited to a share in a corporation's ownership. Stockbrokers are able to invest in the bonds and debts of companies, the funds in which they are trading with other corporations and even the property that corporations are investing in.
With so many options, it is understandable that those new to stock trading will feel apprehensive about what stocks to approach. However, it is important to note that the stock market is only as complicated as you want to make it.
If you are considering investment into a selection of stocks, there are a few tips to keep in mind:
How Much Do I Have to Invest Across Each Stock?
Calculate your earnings and how much you are willing to lose. Such a tactic may seem pessimistic, but it is essential that you don't risk investment too far outside of your means.
It is important to consider how many stocks you want to invest in. You may want to heavily invest in two or three stocks, or you may want to diversify the shares you have investments in.
This is known as your stock spread, and traders generally use such methods to calculate how much they can handle.
How Much Time Do I Have to Invest In the Stock Market?
Money is not the only currency in stock trading. The time spent on studying the patterns broadcasted over the stock exchange markets is as significant as the money itself.
You must be aware of how much time you can put toward stock trading. If it is more of a hobby, then you may only have a few hours a week to spend studying the stock market and making investments.
On the other hand, some stockbrokers work tirelessly and spend their full working days watching the shift in stock values. Your experience with the stock market will determine how you want to approach trading. It is best to be patient at first.
What Do I Want From Stocks?
Some stocks and shares are worth more than others. Equally, some stocks take longer than others to develop in value.
What type of approach you want to take will determine the stocks you want to invest in. If you are looking for trading to be driven quickly, you may favor day trading. Stocks in this market are only exchanged and priced over the course of a day, meaning you have a fixed time to invest in the stocks available.
If you are in even more of a rush, you can try out scalping. This type of trading is done over the course of minutes, even seconds. The thrill of scalping is something always discussed, but it can be risky due to its exceptionally short time frame.
In contrast, you may be more methodical in your approach to stocks, and you may want to spend a considerable time watching the development of your stock spread. If this is the case, you will favor more position or swing exchange markets.
Who Are You Trading With?
As you enter the stock market, you can do so as an individual or part of a company. If you are stock trading by yourself, the workload will of course be more than if you were part of a team or had advisory members around you.
Being an individual stock trader requires some serious research into the performance of multiple stocks, the forecasted returns of all investments and some serious caution. If you are not sure when to invest further or sell part of your spread of stocks, the risks could potentially be financially damaging.
However, trading as an individual comes with distinct rewards. You have complete control over your spread of stocks, and, likewise, you receive all of the commissions from the stocks. As an individual, you have to put in much more work, but the profit margins could be much higher.
If you are considering trading as an individual, you can seek advice from proven stockbrokers who will give you tips and direction. This, of course, comes at a price.
In addition, you can also seek the use of a robo-advisor that will help monitor your investments. A robo-advisor is an automated service platform that tracks the algorithms of the various stocks you may want to invest in.
With the help of a robo-advisor, you will not have to gather all of your own information, as they use digitized data to forecast where the best investments can be made. The automated devices provided by trading networks do cost money, and they usually work on the premise of your investment.
For instance, if you want to invest around $10,000, a robo-advisor will calculate the best investments with this amount of money. From this, the platform that you use will take a percentage from the profits you gain.
You can also trade as part of your employment. Many corporations allow their employees to invest using their retirement and pension funds. They may also provide advice on what stock spreads could be successful.
Reverting to this type of trade will help potential traders find sufficient funds to start on the stock market. Equally, you can trade on behalf of a company's stock, giving you the opportunity to financially invest in the corporation you are working for.
There may be less freedom in such a choice, but you will be part of a team that will be willing to give advice to help you succeed.
Financial Trading is not suitable for all investors & involved Risky. If you through with this link and trade we may earn some commission.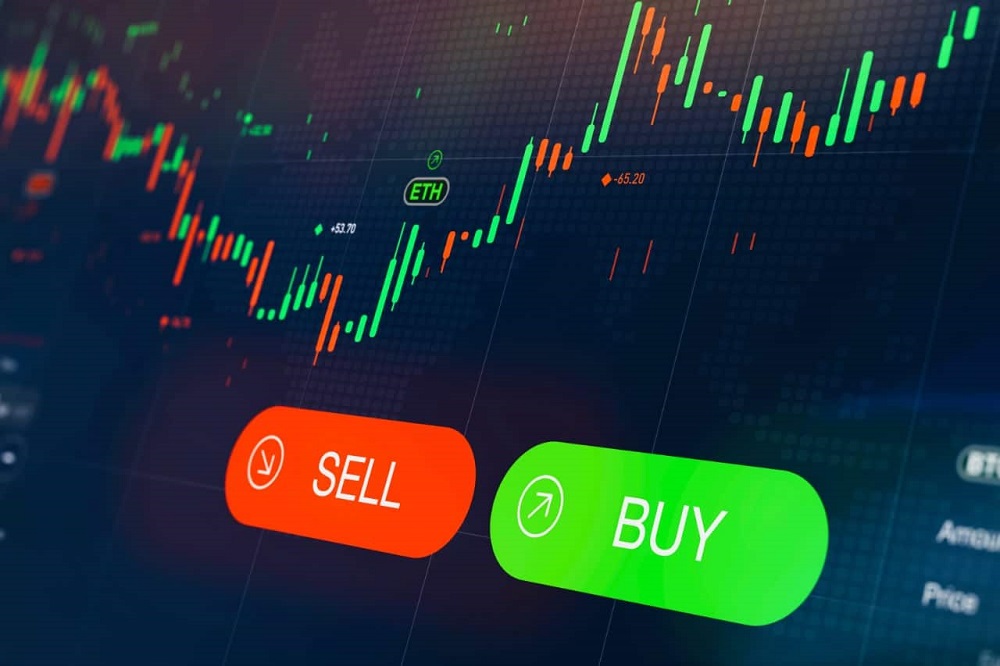 Benefits and Challenges of Stock Trading
The beauty of stock trading is that you do not need vast amounts of money to invest in the first place. Today, a trader can start with around $500 and make substantial profits.
Stocks are usually bought in rounded amounts, and so you must be willing to put forward that investment to get going. For instance, you may be advertised 100 shares in a company that sells their shares at five dollars a share.
There are multiple benefits to this, as it allows shareholders to neatly keep track of how many shares they have investments in.
Equally, having rounded investments help deal with inflation projections. An increase in the rate of inflation will typically increase a stock's worth. If there is a two percent increase in inflation each year, for example, then the value of a stock will be worth two percent more.
There are great benefits to monitoring inflation. If there's a projected increase of five percent of inflation annually, this means your stocks will increase in their value. Good stock traders capitalize on these incremental changes.
If you are an experienced trader and are consistent, this is more beneficial than putting your money in a savings account. If there is an increase in inflation, you can sell the stocks quickly, reaping the rewards that you would not receive for putting your money in a fixed account.
However, there are challenges surrounding inflation. Either an increase or decrease in inflation will determine the value of all stocks.
You may want to sell a stock at its new projected value, but it is worth keeping in mind that there are changes in all of the stock values. You may be paying more for a stock than you would have done a few months prior.
Stock trading has also become more accessible. It is easier than ever to buy or sell stocks of a corporation, and you can do it anywhere.
With such ease, it allows any stock trader to monitor their investments quickly, but the challenge of this is that speculations on stock values can change quickly.
There are also now many ways of trading stocks. As mentioned above, stock traders can choose from scalping, day-trading or position and swing trading, depending upon their time constraints.
The broad choice means that the stock market is inviting to investors of all levels of experience.
However, each type of trading has a different strategy.
Developing strategies around time, money, and your knowledge prior to entering stock trading is a major challenge.
How to Become a Stock Trader
All that you need today to get involved in stock trading is access to an online trading platform.
A trading platform, also referred to as a broker, as they are the financial intermediary, can be downloaded to your computer or to your phone as an Apple or Android app.
There are many different trading platforms that cater to different needs and levels of experience. As this is a guide to trading in 2021, it is worth outlining the platforms that are generally good for beginners and hobbyists:
Each of these platforms is easy to use and accessible through your computer or phone.
How much you need to invest initially depends on each platform and how much stocks you need to buy as an initial investment. Typically, $500 to $1,000 is a solid starting point.
All of these trading platforms allow users to set up demo platforms. These give stock traders the opportunity to examine how their investments will play without losing any money in the process.
Building a good demo account portfolio serves stock traders well, and it is often advised to use demo accounts to gain experience.
Using demo accounts will also help you devise strategies that work for your investment goals. Setting out strategies is key to risk management and achieving your projections.
If you are new to stock trading, it is essential that you take the time to familiarize yourself with the terminology of stock trading and learn more about the technical analysis tools.
Considerations for Choosing a Trading Platform
It is best to stick to well-known and regulated platforms such as ones listed above. However, if you want to explore the market and see what works for your trading preferences, there are a few elements to keep in mind:
Consider using a platform that is tier-1 regulated. Brokers with tier-1 regulation have a global reach and often have internationally recognized status.
Make sure that the platforms have fast execution speed and good customer support. These factors will ensure stock traders can interact with their respective shares quickly.
Be aware of the technical tools you will have available from using a certain platform. Many platforms have margins and spreads to aid, and some of more comprehensive platforms have good educational resources at hand.
Consider what you are asked to initially invest and the fees you will have to pay back. Try to find platforms that have low fees and commissions that favor your investment goals.
Where to Learn How to Stock Trade
There are numerous resources online that teach the basics of stock trading. We have developed our own guide to give you the best start in the stock trading market.
However, if you are looking for a wider range of sources to consult, there are other websites that give equally well-researched advice. Investopedia and Nerdwallet are also viable starting points.
If you are completely new to stock trading, it may also be worth taking a stock trading course. There are many available, and each one of them helps future stock traders gain an understanding of the best strategies and realistic investment goals.
You can also access video material on stock trading through YouTube. Today, there are reputable stockbrokers running YouTube channels that offer good tips and hints.
Final Thoughts
Stock trading in 2021 is as vibrant as it ever has been. Today more people are interacting with the stock market either as serious professionals or curious punters.
Wherever you may fall between these categories will depend upon how much time, money and knowledge you have. If you are at the beginning of your stock trading journey, then you have a potentially profitable time ahead.
Follow the advice given from the experts, and pay attention to the various different tools and markets you can use to maximize your investments. There has never been a better time to trade than 2021.
Myanfx-edu does not provide tax, investment or financial services and advice. The information is being presented without consideration of the investment objectives, risk tolerance, or financial circumstances of any specific investor and might not be suitable for all investors.
A stock trading app allows you to control your finances and investments using nothing more than your phone or tablet. As more of what we do involves our smart devices, it makes sense that the stock market adopts these new trends.

Stock trading apps make trading accessible to those who may have found entry to the industry difficult.

For those who have a grasp of trading, these apps allow you to take your hobby further and create a new stream of income.
What to Consider When Choosing a Stock Trading App
There are hundreds of trading apps available on the Android and Apple stores, and they all have different features. Some of the apps are extensions of banks and brokers, while others are from independent developers.
When deciding on which app is best for you, consider the following:
Knowledge level – Some stock trading apps are designed with advanced traders as their target market. These apps come with more analytical features and fewer educational resources. Until you are comfortable with how the advanced features work, use an app with more guidance.
Customer service – The customer service functions vary between the apps. Some offer email support only. Others have highly intuitive AI bots that can also execute commands. If you are not great with technology, this is something you should consider.
Time available – Again, consider the support provided by the app. Do you have the time and knowledge to trade alone, or would you benefit from having a bot open and close orders for you? Some apps also have fees for inactive users, so you have to be sure of the time you can commit.
Your financial goals – Are you looking for investments for retirement to help you reach your long-term goals? Do you want to focus on short-term successes? Some apps are designed to help you achieve your long-term goals. Others are based around short-term trading.
How much money you have to invest – Not only do you need to know how much money you want to invest, but you also need to consider the extra costs. Many of the apps offer commission-free trading. Some require a minimum fee for opening an account. Several apps have subscription fees. There are also fees attached to every transaction you make.
The type of trading you want to focus on – Do you want to have access to all trading, or do you want to focus on just one type, for example, cryptocurrency? Do you want to trade in different markets or just the US?
Added features – Some stock trading apps come with the option to pay bills. Others have economic calendars and news alerts. A small number have open forums for you to discuss your trading.
No app is created equal. Depending on the developer and the target market, features will differ between stock trading apps.

Before deciding on the right one for you, take some time to explore them. Most have no download or registration fees. Take advantage of that and have a play with them to see how you feel about the usability.

No rule says you have to have only one app. Work with a few and see which one delivers better results.

What should sway your decision is where you fall regarding experience. If you are brand new to trading, then look for one with lots of educational resources and that is user-friendly, such as Schwab Mobile or E*Trade.

If you consider yourself an advanced and active trader, choose an app with analytical tools to match, such as Interactive Brokers or MetaTrader 5.

Don't choose an app just because others use it, or because someone who has been trading for ten years uses it. Choose one that suits you and your current needs. If you opt for one that doesn't visually appeal to you or is too complex, you won't use it as much.

If you want to learn about trading, read which day trading courses are best for you.
Myanfx-edu does not provide tax, investment or financial services and advice. The information is being presented without consideration of the investment objectives, risk tolerance, or financial circumstances of any specific investor and might not be suitable for all investors.
Financial Trading is not suitable for all investors & involved Risky. If you through with this link and trade we may earn some commission.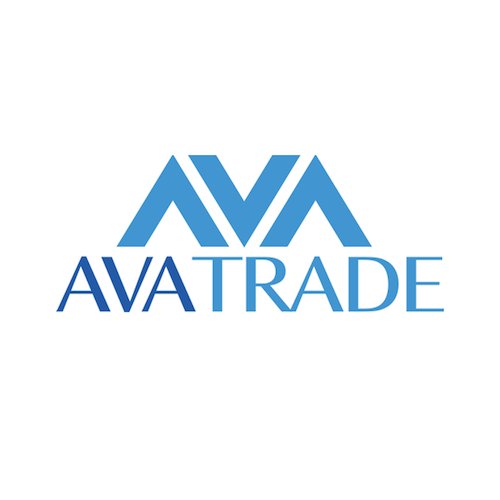 Best for: No commission AvaTrade is a forex and stock CFD trading platform that is easy to download and use. You
Read More »
CFD Trading on financial markets carries risks. Before deciding to trade, you need to ensure that you understand the risks involved.