Developments in technology affect many areas of human life, including other megatrends, but technological advancement is also a megatrend in its own right.
For instance:
Realizing fossil fuels are rapidly depleting led to the search for sustainable replacement energy sources. In turn, this led to the development of solar panels, wind turbines and the ability to harness geothermal energy.
Global governments and big business have learned that, for the adoption of electric cars to be at necessary levels to counteract climate change and depleting fossil fuels, it is necessary to drastically alter national infrastructure to make it easy for all to charge.
In the world of computers, there is a growing shift to cloud computing as a way for businesses to communicate across their whole organization regardless of employees' physical location, meaning more people work from home and businesses can save on overheads.
An increasing amount of the world's population has access to the internet, whether through a computer or a mobile device. This has led to an ongoing need for more services and data to be available online, better affordable devices that can handle all that the internet has to offer and more ways to disseminate knowledge and interrogate the internet.
The development of 5G has ramifications for all aspects of connectivity, be that autonomous vehicles, smart home devices, augmented reality or simply talking on the phone.
Technological achievements are subject to the ratcheting effect, meaning that advanced technology innately allows the development of more advanced technology.
Technology is constantly providing ways to improve current processes and create new, better methods.
Artificial intelligence, geotargeting, automation, and other advancements in information technology specifically set the stage for more technological evolution. Robotics are becoming smarter, and even our thermostats and refrigerators can be connected to the internet.
Many major technical advances became the springboard for countless other new innovations. A good example? The semiconductor chip. The electric circuit with many components such as transistors and wiring opened the door to the evolution of the laptop, followed by the smartphone and tablet.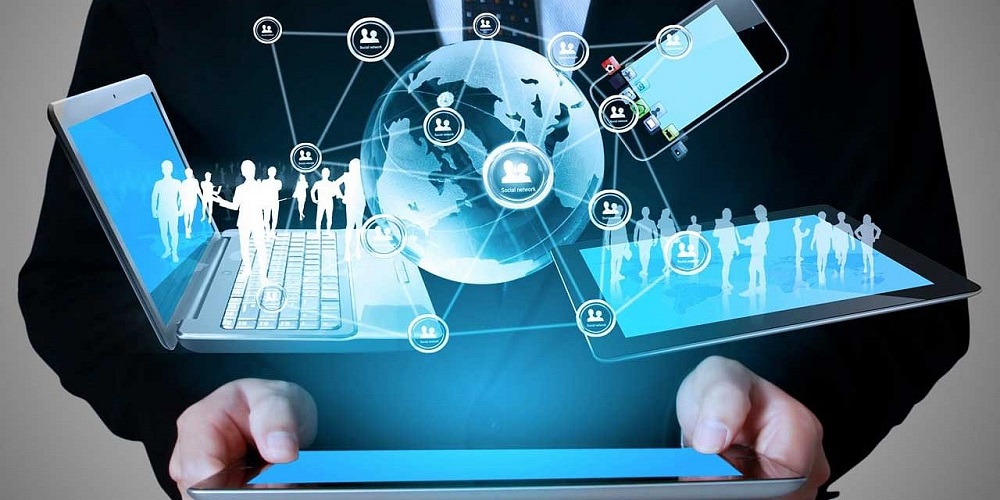 What is the purpose of technological advancement?
By taking advantage of tech advancements, you can streamline your business operations, increase efficiency and productivity, and therefore gain a competitive edge in the marketplace. And don't worry, not all tech solutions cost a fortune.
What are the 10 technological advances?
The 10 Biggest Technological Advances Since 1844
The Telephone
The Light Bulb
The Television
Personal Computers
Global Positioning System
The Internet: ARPANET
GPS Navigation
The Digital Camera
With passing years, the existing technology will become even more advanced and will further help in improving living standers and health. Advancements in technology have allowed us to increase the life expectancy by a considerable margin. People can live happier, longer and full lives with the help of technology.
The 7 Biggest Technology Trends In 2020 Everyone Must Get Ready For Now
AI-as-a-service. Artificial Intelligence (AI) is one of the most transformative tech evolutions of our times
5G data networks
Autonomous Driving
Personalized and predictive medicine
Computer Vision
Extended Reality
Blockchain Technology
What are the technology trends for 2020?
Latest Technology Trends of 2021
Artificial Intelligence. Artificial intelligence (AI) is the technology used for equipping computer systems with the ability to make decisions like human
Data Science
Internet of Things
Blockchain
Robotic Process Automation (RPA)
Virtual Reality
Edge Computing
Intelligent apps
Life in 2030 will be vastly different due to changing demographics as well. The world population is expected to reach 8.5 billion people by 2030. India will overtake China as the most populated country on Earth. The fastest-growing demographic will be the elderly: 65+ people will hit one billion by 2030.
What jobs will go away by 2030?
Join us as we explore 15 disappearing jobs, and find out if yours is safe from automation.
Travel agent
Cashier
Fast food cook
Mail carrier
Bank teller
Textile worker
Printing press operator
Sports referee/Umpire
Best Jobs to Get Rich
Investment Banker. If you're looking for one of the best jobs to get rich, becoming an investment banker is at the top
Physician. If you're good at science and enjoy helping people, becoming a doctor is a good career option
Orthodontists
Dentist
Engineer
Air Traffic Controller
Pharmacist
Lawyer
Countries With the Highest Technological Expertise
Japan
South Korea
China
United States
Germany
Russia
United Kingdom
Singapore
Myanfx-edu does not provide tax, investment or financial services and advice. The information is being presented without consideration of the investment objectives, risk tolerance, or financial circumstances of any specific investor and might not be suitable for all investors.