Currently one of the most volatile agricultural commodities on this list, coffee is widely consumed and produced.
The major producers of coffee are Brazil, Vietnam, Colombia, Indonesia and Ethiopia.
Numerous factors affect the price of coffee:
Political and economic turmoil in the producing countries
Weather conditions and their affect on coffee bean crops
Transportation costs, which may, in turn, rely on the price and availability of oil
The US dollar rate
Public opinions towards the consumption of coffee
Coffee is not just a drink. It's a global commodity. As one of the world's most traded products-second in value only to oil-the coffee industry employs millions of people around the world through its growing, processing and trading.
Coffee is a major export commodity and was the top agricultural export for 12 countries in 2004; the world's seventh-largest legal agricultural export, by value, in 2005; and "the second most valuable commodity exported by developing countries," from 1970 to circa 2000.
Coffee, when treated as a commodity, is defined as a uniform product that is interchangeable with another coffee of the same type. Commodity coffee is traded on the New York Coffee Exchange, and the price is set on the world market without regard to intrinsic coffee quality.
Both Arabica and Robusta coffee are traded in options and futures contracts on the Intercontinental Exchange (ICE). Arabica coffee is also traded in futures contracts under the ticker symbol KT on the New York Mercantile Exchange (NYMEX), which is operated by the Chicago Mercantile Exchange (CME) Group.
Unroasted, or green, coffee beans comprise one of the most traded agricultural commodities in the world; the commodity is traded in futures contracts on many exchanges, including the New York Board of Trade, New York Mercantile Exchange, New York Intercontinental Exchange, and the London International Financial Futures.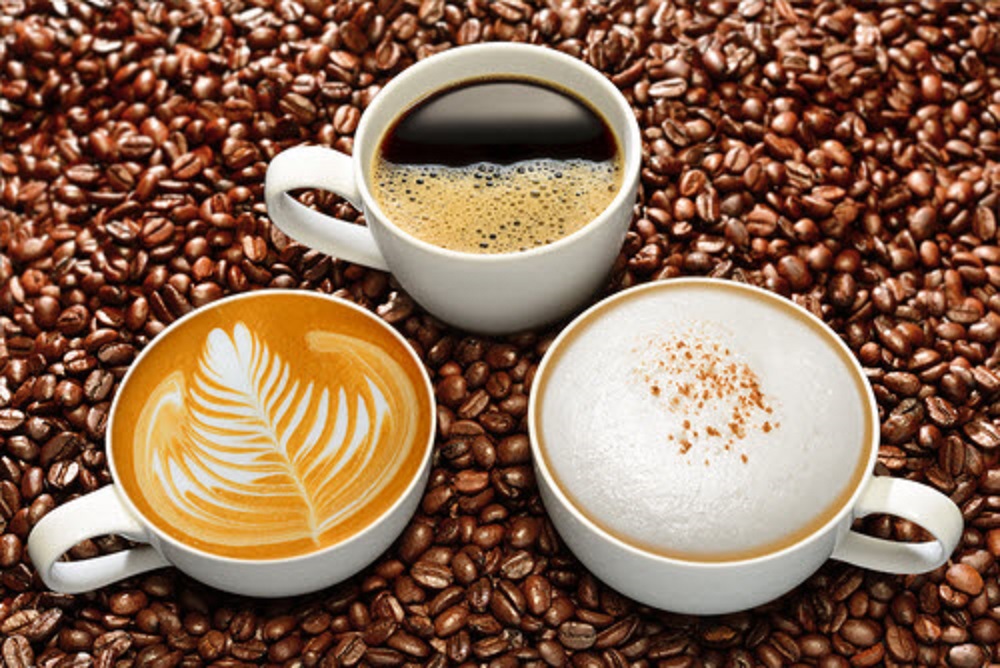 How big is coffee as a commodity?
According to Politifact, with help from John Baffes, senior economist at the World Bank's Development Prospects Group, The size of the coffee export market is estimated at about $19 billion. (The amount of coffee sold from the International Coffee Organization and the average price per kilogram from the World Bank.
Why is coffee important to traders?
With more than 2.25 billion cups of coffee consumed daily, coffee beans comprise one of the most traded soft commodities in the world. Today, the coffee market is worth over $100 billion annually. With continuously growing demand, it has become one of the most interesting, yet volatile investment tools to trade. While some use coffee futures and options to hedge their portfolio, others speculate.
Coffee is derived from a plant that is grown in more than 50 countries, all with tropical and subtropical climates. Brazil is the leading producer, providing about 35% of the global coffee grown. The other top producers include Vietnam and Colombia.
The largest importers of coffee are the United States, the European Union, Japan, Canada and South Korea. The global consumption of the bean continues to grow at a steady annual rate of 2 per cent, with artisanal coffee shops rapidly cementing their place in modern society's retail business.
As such an important dietary staple, this agricultural commodity has spawned a large economy of its own. In the US alone, the economic impact of coffee exceeds $225 billion and comprises approximately 1.6% of the country's total GDP. The coffee industry accounts for an estimated 1.7 million US jobs.
Therefore, coffee commodity prices play an important role in the global economy.
All in all, is coffee a good investment? Just like any other asset, trading coffee gives no guarantee of financial success. Nevertheless, for years, this agricultural commodity attracted the attention of international investors and traders seeking to add some substantial growth and diversification to their portfolios.
What are the types of coffee?
When choosing to trade this commodity, it is important to decide on the coffee bean type. There are two main varieties to consider: Arabica and Robusta.
Arabica coffee beans are more oval and flat in shape, and offer a sweeter, lighter and smoother taste. They account for about 70% of all the coffee on the market, and are typically more expensive to purchase.
Robusta beans, on the other hand, are slightly smaller in size, and pack a stronger and more bitter flavour stemming from its much higher caffeine content. They account for 30% of total coffee production.
Arabica beans may often be considered higher quality, and you are likely drinking it when you buy Starbucks or other high coffee. Nonetheless, it is Robusta that usually trades at higher prices. This is due to demand from large, global corporations. These include, among others, the Swiss multinational Nestlé (NESN), which uses Robusta beans for its famous Nescafe product line. However, due to the high volume of purchases, any changes in the demand from those large businesses can affect the prices of Robusta coffee dramatically.
Both Arabica and Robusta coffee are traded in options and futures contracts on the Intercontinental Exchange (ICE). Arabica coffee is also traded in futures contracts under the ticker symbol KT on the New York Mercantile Exchange (NYMEX), which is operated by the Chicago Mercantile Exchange (CME) Group.
Coffee market trading hours
The Intercontinental Exchange (ICE) provides the following trading sessions for coffee futures and options:
If you choose to trade CFDs, you can follow the prices of both Robusta and Arabica coffee live with our comprehensive price charts. With Capital.com, you can trade:
Arabica coffee: Monday to Friday, from 10.15 to 18.30 (UTC)
Robusta coffee: Monday to Friday, from 09:00 to 17:30 (UTC)
Why trade coffee?
There are several major reasons to trade coffee, however, the most common are the following:
The presence of coffee in an equity-only portfolio can lower the volatility due to the absence of a correlation between this commodity and other asset classes.
Commodities can serve as a safe haven in times of global economic uncertainty and market turbulence, providing traders with protection against inflation and a declining US dollar.
Speculation on coffee prices
Commodities may be highly volatile, experiencing wild price swings. Trading coffee CFDs is one way to try and profit from drastic silver price fluctuations.
Coffee trading requires some consideration, due to the market's occasional high volatility and a wide choice of available instruments, from coffee derivatives, such as futures and options, to shares of those companies engaged in the industry.
Top coffee market businesses
One of the ways to invest in the coffee industry is to buy shares of a company that produces or sells the commodity. The stocks of such businesses are heavily influenced by the coffee market and can offer good value compared to trading the commodity itself. Of the myriad companies one can choose to invest in, a few names dominate the industry.
Myanfx-edu does not provide tax, investment or financial services and advice. The information is being presented without consideration of the investment objectives, risk tolerance, or financial circumstances of any specific investor and might not be suitable for all investors.